Our new website is live!
We've renewed our website completely!
Our goal was to provide a better user experience for those who visit our website. We hope that you can find more easily what you are looking for.
The new website provides a better overview of our company and our product range. The information will be updated regularly to provide you with useful information about our product range.
On the beldico.com landing page, you can easily switch in between the Beldico partner companies, and choose the desired language (English, Français, Nederlands).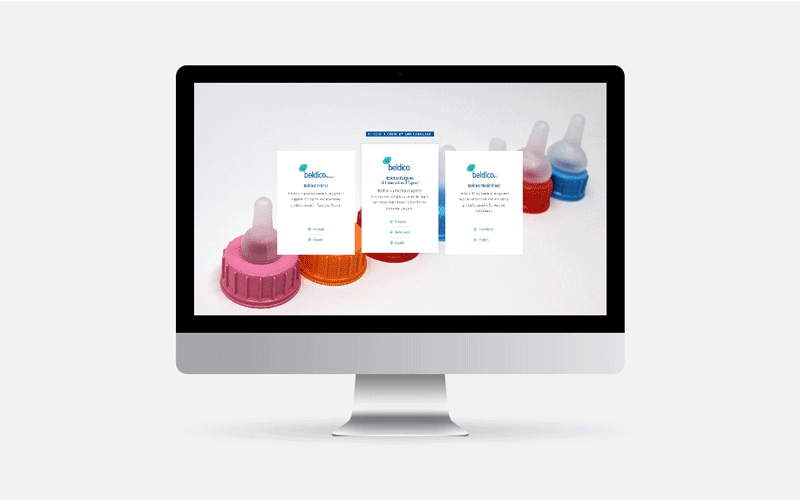 What's new?
The new website gives our visitors better access to About, Professional Products, Quality and Contact.
Our current and prospective clients will be able to find useful information about our services on the homepage of our website.
On the About page, you will find all about who we are and what we do. Here you can also find the mission & values of our company.
Our News section highlights what is currently happening in our company and our sector. You are also able to find our latest tweets on this page.
Product range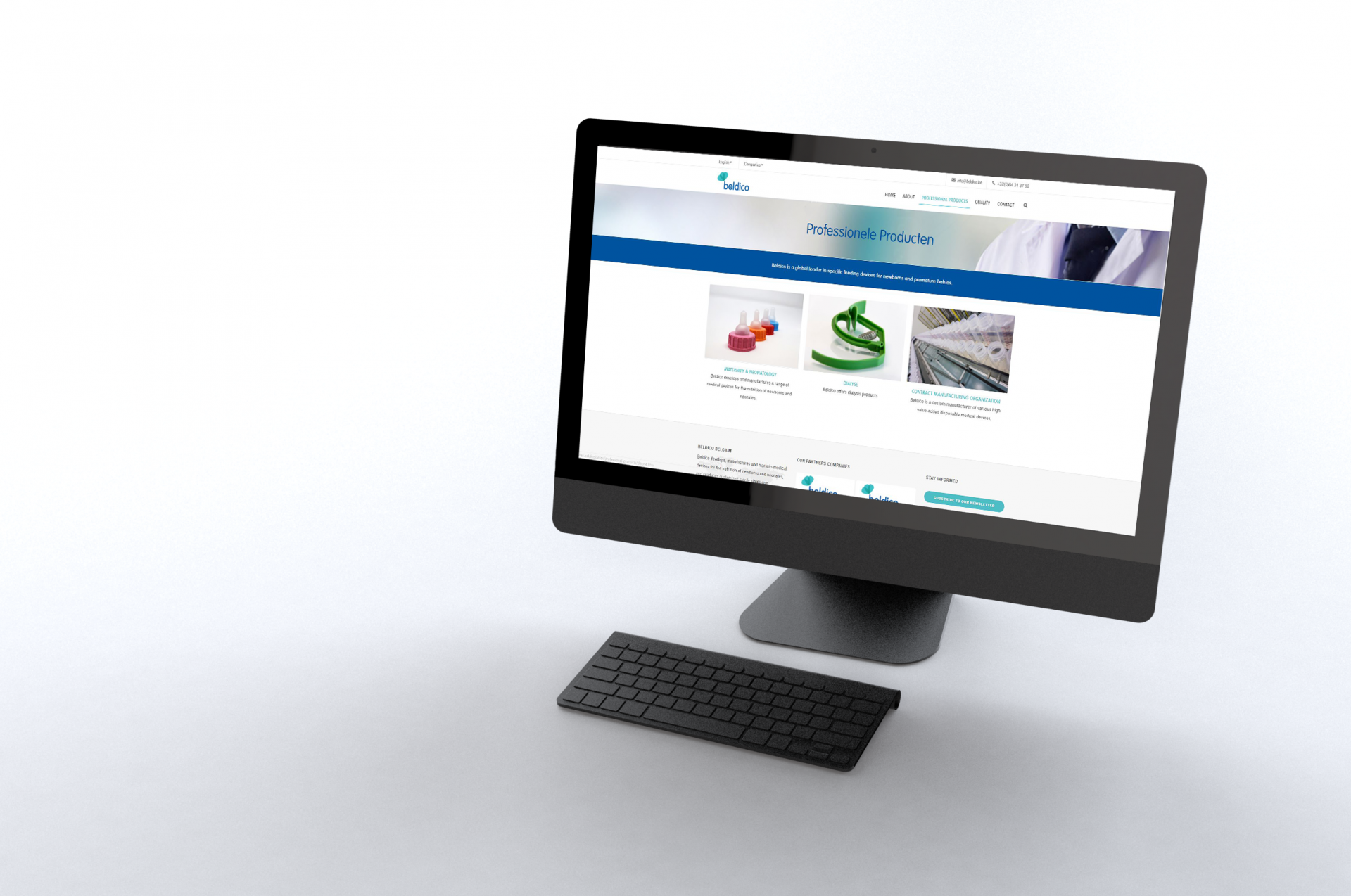 The Professional Products page gives you an extensive overview of our product range for hospital use.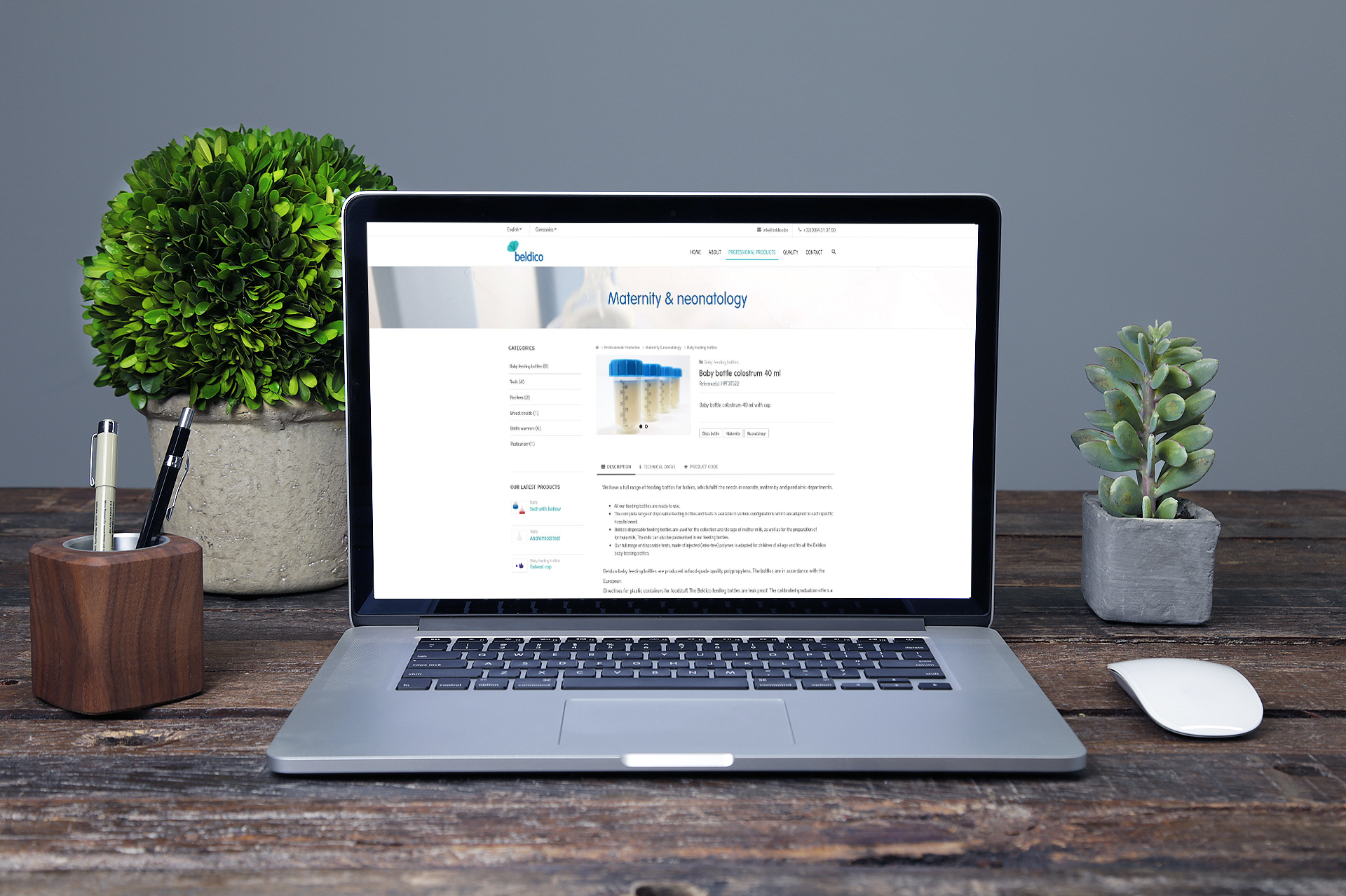 Our product pages include clear categorisation of our product range with pictures, descriptions, product codes, tags, technical data and downloads.
Social media
Amongst the new features, we have integrated our social media LinkedIn, Twitter and Facebook. Connect with us on social media and stay up to date with our latest news.

There is also the possibility to subscribe to our mailing list.
Contact us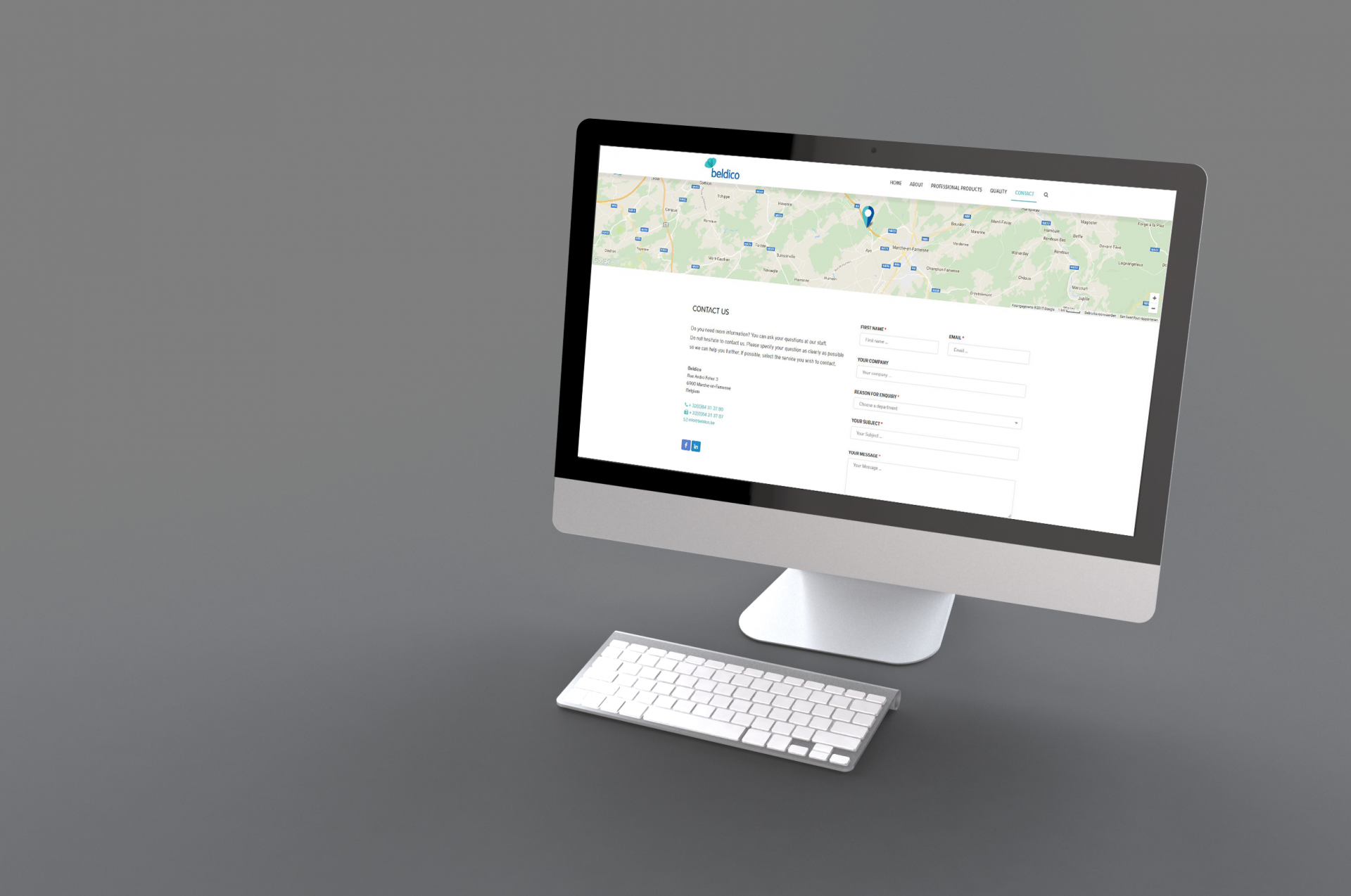 Through the contact page you are easily able to find our contact information. You have the possibility to specify your request and select the service you wish to contact.
We hope you will find your way around the new website easily. Don't hesitate to take a look from on your computer, laptop, tablet or smartphone!
Happy surfing!

The marketing team