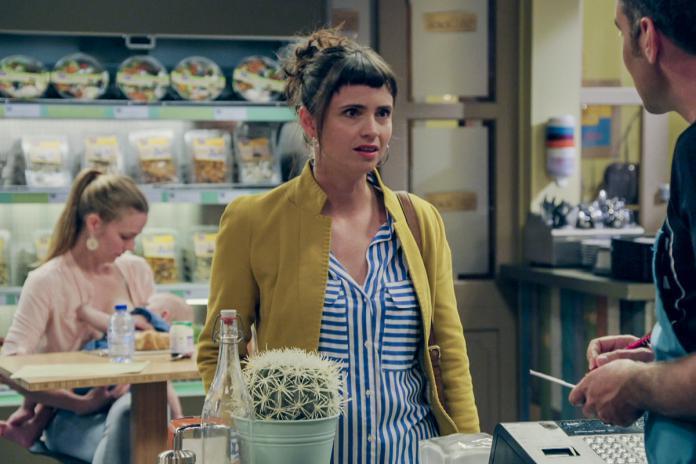 First 'breast extra' on Flemish television
In the VTM series 'Familie', a woman can be seen who openly breastfeeds her baby for the first time. The popular VTM series took off in the episode with a scoop. It showed for the first time a woman who really breastfed her baby in the background.
'No actress, but a real mother who breastfeeds her baby', confirms Medialaan.
She did not accidentally end up on the set. Her role is part of an action by Kind en Gezin to break the taboo on breastfeeding in public. By showing more breastfeeding mothers on the television screen, the organization hopes to get the public (once more) accustomed to the sight of breastfeeding mothers. Kind en Gezin wants to make breastfeeding the most normal thing in the world. To achieve this, they have breastfeeding mums appear in TV programs via www.borstfiguranten.be.
'The more we see breastfeeding, the less we ask questions about it,' said Leen Du Bois of Kind en Gezin at the announcement of the initiative, a few months ago. 'In the past it was an everyday image in public. Now people startle when they see it and mothers dare no longer do it outside. '
By giving breastfeeding a new place in our visual culture, Kind en Gezin hopes to increase the comfort zone of mothers. In addition to 'Familie', breastfeeding mothers will also appear in the VTM programs 'De buurtpolitie' and 'De Zonen van Van As'.
Source: De Standaard, Libelle Mama, Flair
Photo: VTM