Neonatal Mental Health Awareness Week
Neonatal Mental Health Awareness Week has been launched with the aim to raise awareness of how the stresses and strains of having a baby in the neonatal intensive care unit (NICU) can affect, not just the well being of parents, but also siblings and grandparents.
More support is needed for the families of those born too soon or too poorly to go home, and also for the medical teams caring for them.
Neonatal Mental Health Awareness Week takes place from 15-21 April. 2019 marks the first edition of this awareness week.

Neonatal units, clinicians and parents are realising and talking about the lasting impacts on families after being on a NICU or PICU. However, it's not just parents, it's siblings too. And, as family dynamics change, it also impacts grandparents, close family members and friends.
We also know it's not only families affected. The work has an impact on the teams that care for babies including doctors, nurses, midwives, obstetricians, and allied health professionals.
Appropriate and timely support is needed to reduce the immediate and long term impact on mental health and emotional well-being for families and the people who work with them.
Support NICUMHAW
Shout out to all the amazing NICU nurses and doctors doing ALL they can for your premature baby!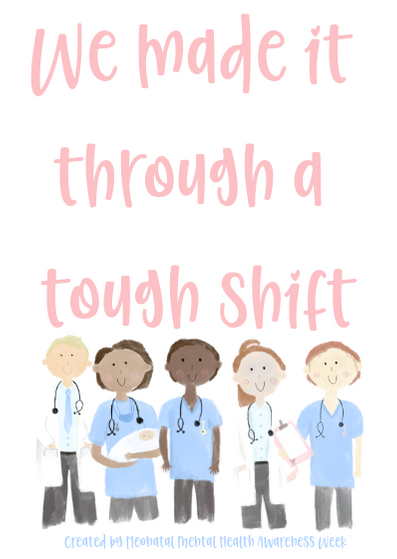 The life of a NICU parent can be quite rough...
Here is to all the parents of premature babies that are making small steps every day towards finally going home with your precious little one!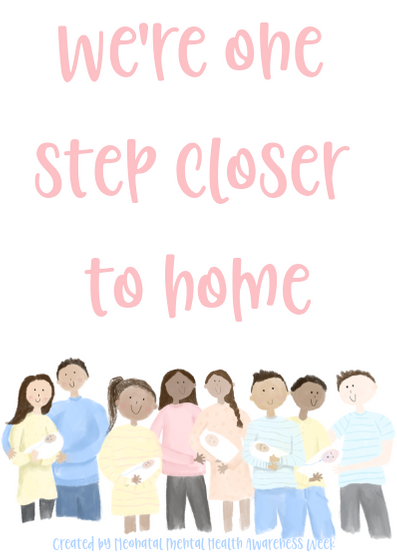 Top level findings
Below you can find some of the top level findings from a survey created and undertaken by Leo's in early 2019. The survey was developed via Survey Monkey and was distributed principally through social media channels such as Facebook, Twitter and Instagram. It was available to be undertaken by anyone who felt that they met the brief, and the data was always anonymised and is to be used for the purposes of highlighting mental health issues within neonatal care.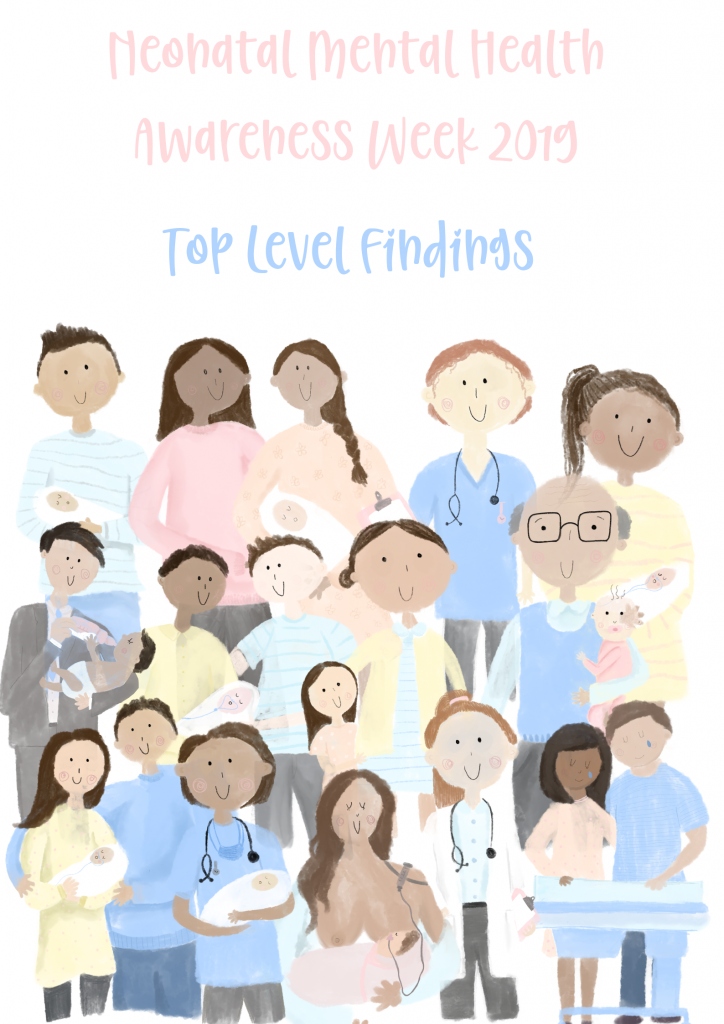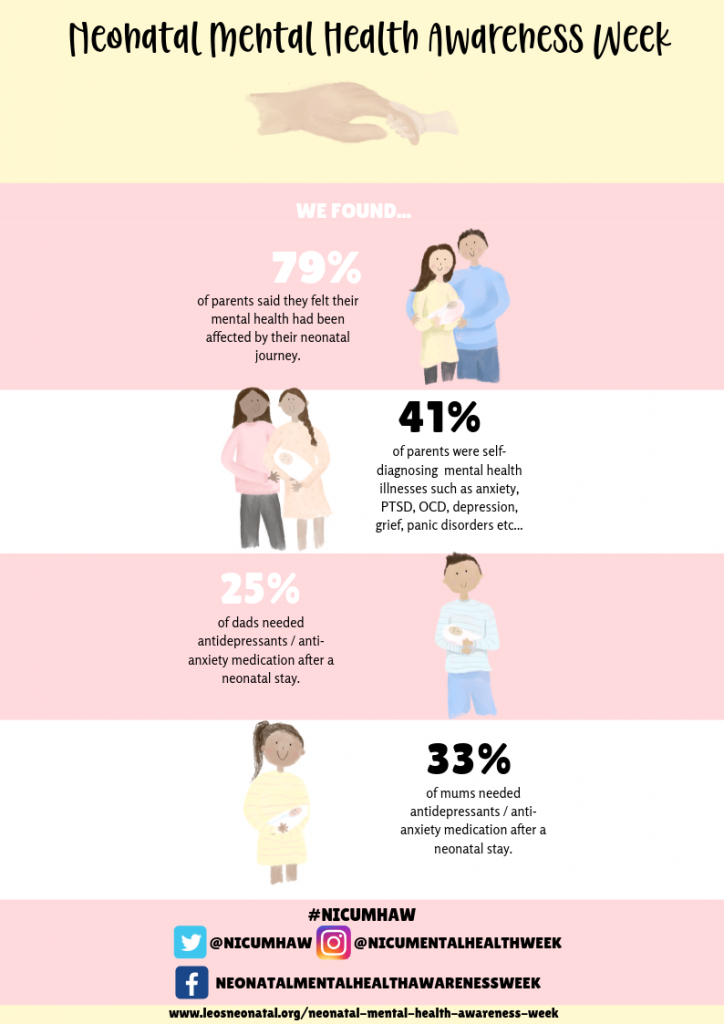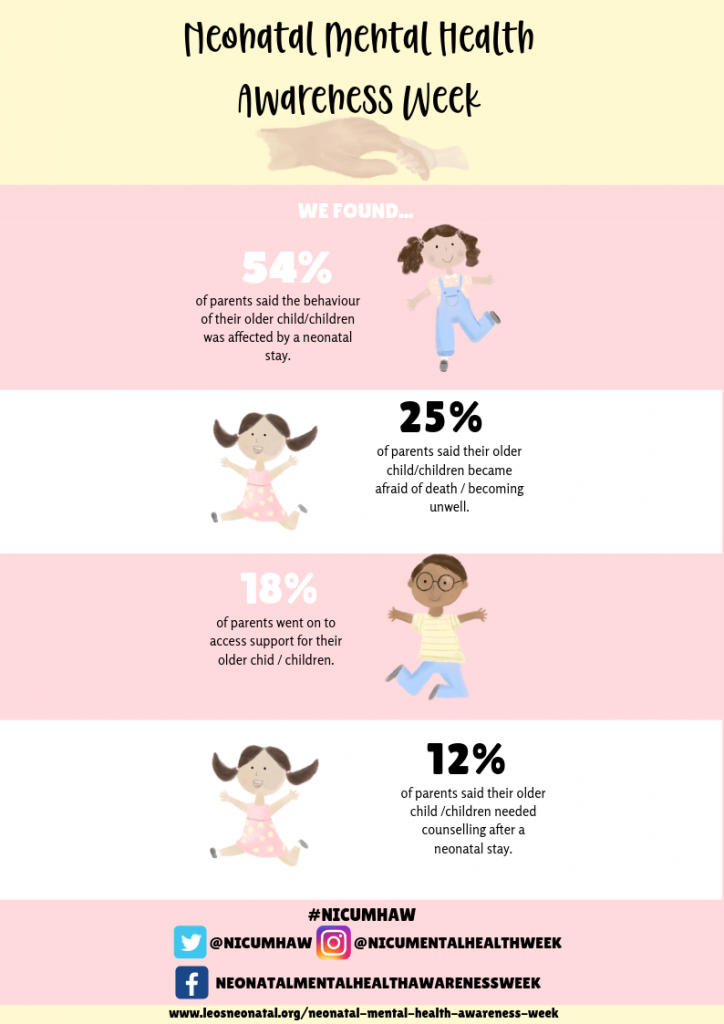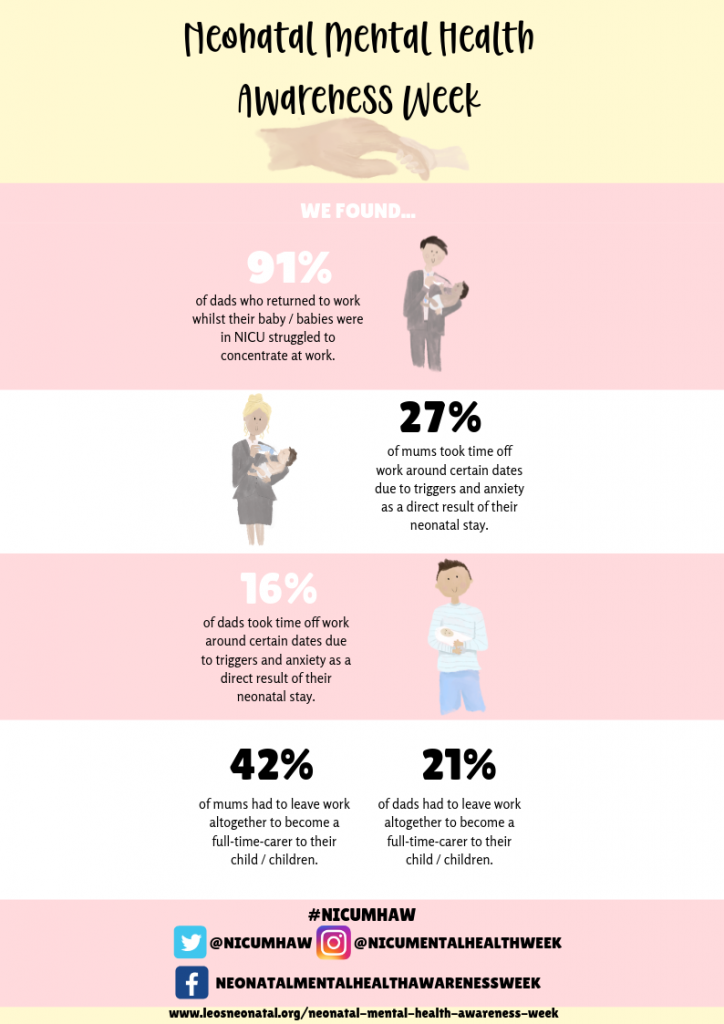 Source: Leo's Charity