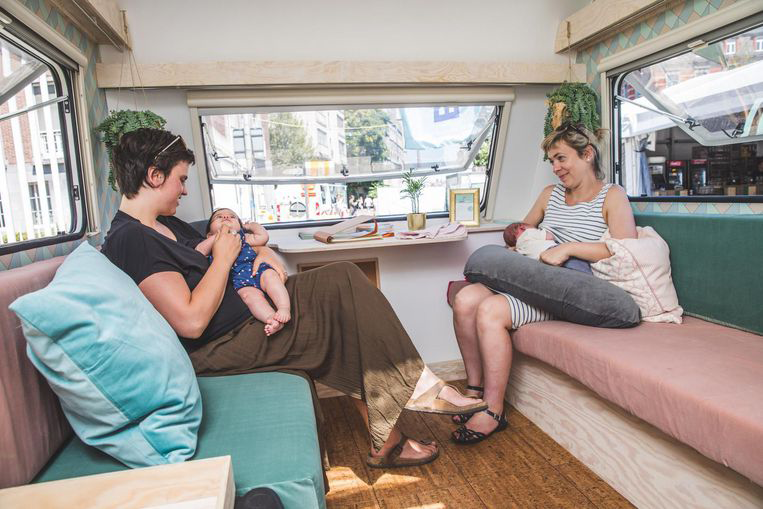 First maternity caravan makes its entry at Gentse Feesten
Young mothers and their babies could go to the Gentse Feesten this year without any worries. This year the first 'maternity caravan' stood on the Laurentplein. In this caravan, mothers could breastfeed carefree, warm up a porridge in the microwave or refresh the baby.
For young families it is not always easy to go to the city. Parents indicate that they sometimes find it difficult to plan a trip because there are places where they can feed and nurse their children easily. They do not always see the possibility to go somewhere with their child, and because of this let them pass on fun activities.
"This was one of the winning projects for the civilian budget," explains Hanne Devos from the Kraamkaravaan.
"There are already 53 so-called "baby spots "in Ghent. These are places with a separate area for nursing or breastfeeding babies. After the Gentse Feesten, all festivities can make an application to use the caravan free of charge. It will certainly remain free for the next two years. "
The maternity caravan strives to become the ultimate mobile food and care spot. This cozy BabySpot can be borrowed during large and small events to make every young family feel welcome at every event.
Source: HLN, Stad Gent, Kraamkaravaan
Photo: Wannes Nimmegeers, Kraamkaravaan